New RoboBoard X4 extension modules has been released.
Line follower

Module designed for line tracking. Empower your robot to follow a specific route.
8 IR sensors + 8 LED
Line detection indication using LED
Automatic White / Black line detection (no need to specify in software)
Automatic contrast calibration (no need to adjust sensitivity)
Other features available trough Commands
Documentation: [14] Line follower module
Example code: 14_lineFollower.ino
Shop: Line follower module for RoboBoard X4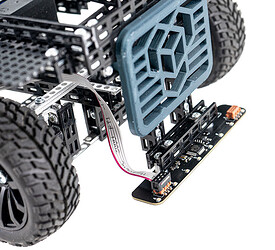 Potentiometer module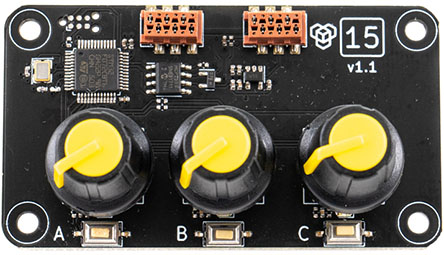 Module for user input to code running on RoboBoard X4. Sometimes it is convenient to have adjustable input without a need of code recompilation and uploading each time when something has to be changed. This module gives 3 potentiometers and 3 buttons to play with.
3 analog knobs
3 buttons
3 LED
Documentation: [15] Potentiometer module
Example code: 15_potentiometer.ino
Shop: Potentiometers module for RoboBoard X4
Environment sensor module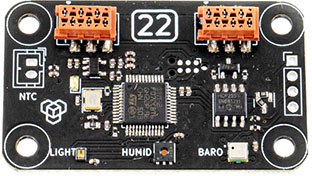 Want to measure temperature in your room? Or light condition? This module has a few sensors combined in the board. Using Commands you can get various measurements without a need for any libraries or unit conversion.
Detects:
Luminosity, color (RGB), amount of infrared light
Air temperature and humidity
Atmospheric pressure and altitude
Documentation: [22] Environment sensor
Example code: 22_sensor.ino
Shop: Sensor module for RoboBoard X4