Introduction
Announcing a new release of our popular remote control board. It is used in many Totem robotic kits and sold separately for other robot projects. We did a full redesign to solve some issues with previous version. These changes introduced new features with full backward compatibility to the old one. You can swap boards without a need for any customization.
Available in our Totem Shop.

New features
In no way this is a small update. We have switched MCU from nRF52 to ESP32 and made this board more refined and polished. The main design is still the same - remote Bluetooth motor controller for small robots. Let's see what these changes brings to us.
New battery connector
A different, surface mounted, battery connector is used for multiple improvements:
Easier to pull out the battery.
Connector case is soldered on and won't come off easily.
No more trough-hole battery pins that were shorting out in contact with DC motor case.
RGB LED
12 red LED was swapped to 4 RGB ones. Now you can change color using Totem App! Selected appearance will be displayed each time when board is powered up.
Also indicates Bluetooth connection status.
On / Off switch
Number #1 complaint was pulling out the battery to turn off the board. This is very inconvenient and sometimes damages the cable itself. Now there is small switch to simply turn the power ON / OFF. You can leave battery plugged in!
Battery charger
Now it has integrated charger. Just plugin in USB-C cable and battery will start charging. Status indication is displayed with LED. Charging also works when power switch is set to OFF position.
No more need for pulling out the battery and using external charging cable!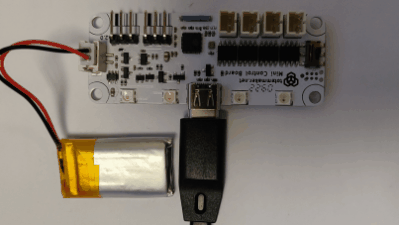 Motor braking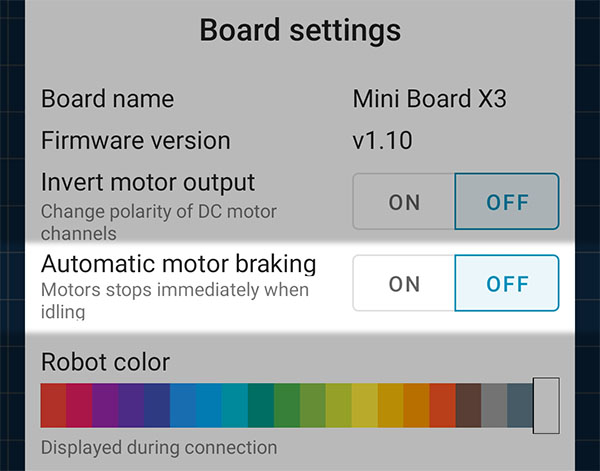 Introduced motor braking feature that halts motor when power is not applied. This way you can get better robot control, because wheels won't spin freely from inertia when button is released.