Today I started work on prototyping a footswich for a Raspberry Pi project I am working on.
The footswitch will send MIDI commands via USB to change effects, just like on a guitarist's pedalboard.
In order to get the spacing right I'm opting to build using totem; it's strong enough to without even my heavy feet, and easy enough to switch parts out.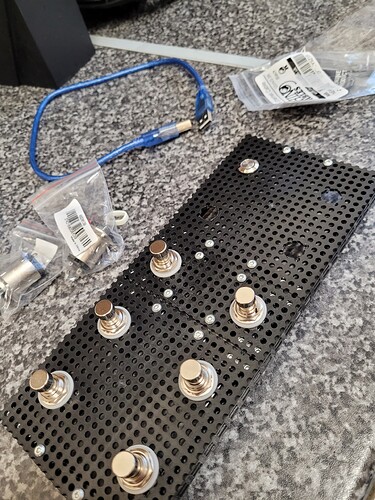 The buttons on this attempt are a tad close together for comfortable stepping, so I will drill a few panels and try a few layouts out before building the rest of the enclosure and soldering the switches to my Arduino Due.